How to Clean a Glass Bong? The Ultimate Guide for This Year
How to Clean a Glass Bong? The Ultimate Guide for This Year -
BONGS ONLINE AUSTRALIAN REVIEW -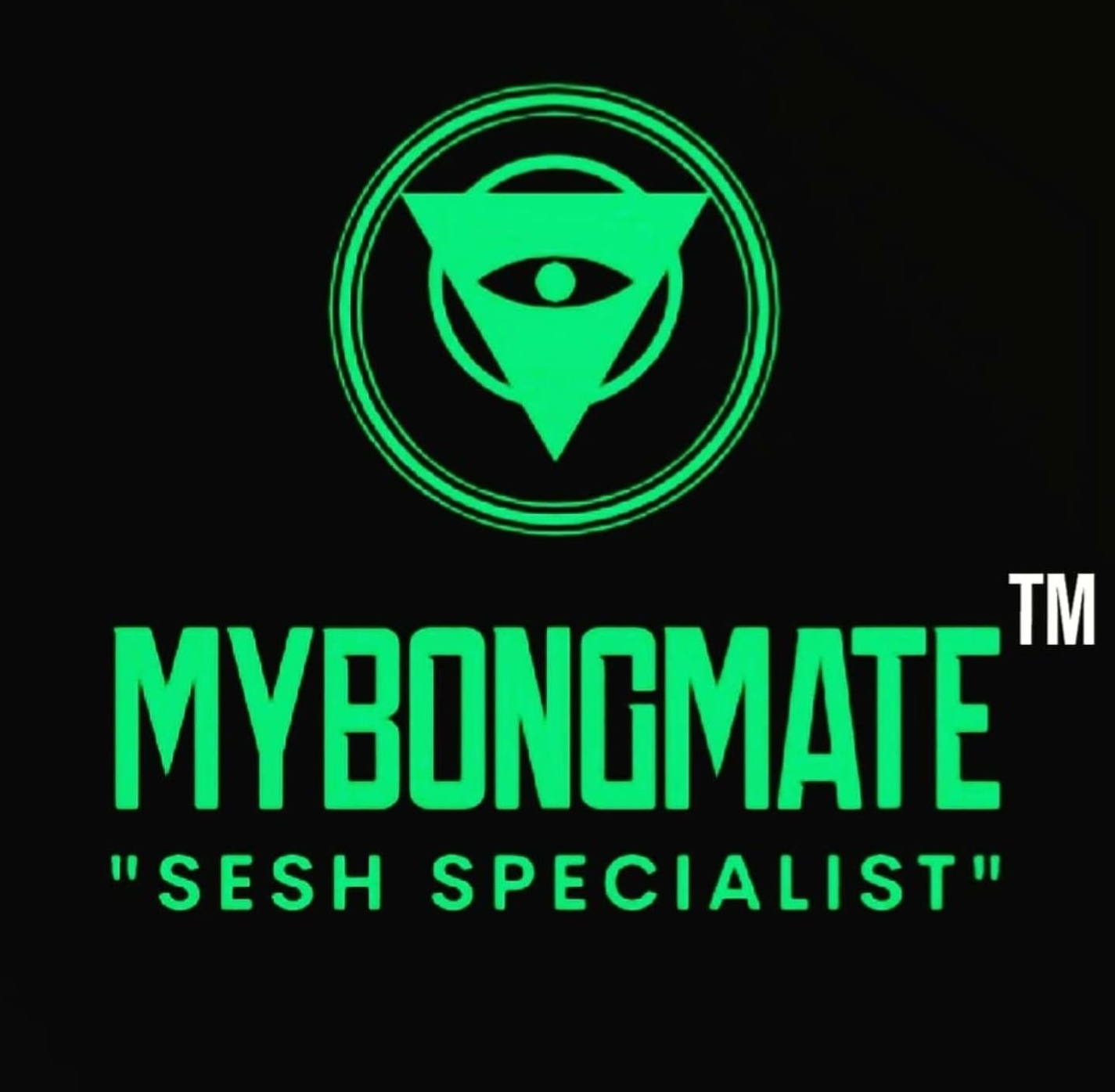 Why would anyone trade a shaggy bong experience for a decent and flavored smoke? Anyone with average knowledge and bong experience will tell you that it doesn't matter what bong you smoke and how you smoke, but we 'bongoisseurs' know that A CLEAN BONG is what makes all the difference.
The bong that you invested your hundreds of dollars in requires thorough cleaning after every use. But if you're sticking with dirty bongs, you might want to keep some extra cash in your pocket for hospital bills.
A clean Bong tends to be more tasty, convenient, and healthy to use.
Clean bongs deliver an enhanced flavor because the smoke reaches you at its fullest; unhindered and untempered by weed smoke bubbles in water and grime marks on the glass.
WHY SHOULD YOU CONSIDER CLEANING YOUR BONGS IN THE FIRST PLACE?
You may already know what a bong is and how it works. The bongs take in the smoke coming through the down-stem, and that smoke travels up to the user through the mouthpiece of the bong. After putting on a good show, bongs are left with grime, stinky water, awful taste, and hard resin stains.
One, if you are new to the bong clan, consider using a clean bong that will help you stand out from the crowd and leave an impression on your unsullied boys.
Second, it's dangerous to use the same bong again and again without sanitizing the whole thing.
You may find uninvited and unhygienic partners along the way that can cost you A LOT—for example, bacteria and soot.
BACTERIA
You must be sucking in those bacteria and fungi together with the smoke if you are using a dirty bong. Bongs have water in them, and moisture is a happy place for millions of bacteria and fungi.
Bacteria and Fungi will happily travel through your throat down to your lungs, and the next thing you know is that you have a lung infection.
Harmful bacteria doesn't spare anyone. You can either catch one of these while exchanging smoke turns among your fellas or may have it developed because you left that dirty water stay too long in that bong.
SOOT
Glass bongs are not for smoking the weed and wasting them like plastic bongs; they must be cleared of all the dark stains from time to time. The soot and grime leave marks and specks on the glass. Grime darkens the color of the bong, making it appear less attractive and fishy to operate.
STENCH
The smell can appear for many reasons, and this needs to be attended to. How is a nauseous man expected to get stoned by any hard-earned high-quality weed? It not only ruins the whole mood but doesn't tell the tales of your hygiene as well.
The lingering bacteria produce a foul odor in the stagnant water. The cannabis has its compounds that may start reacting after a few days inside the bong and cause this sickening smell.
To fight that smell, consider deep cleansing your bongs after every use if you are a heavy smoker, and if you smoke once or twice a week, you can clean the bong after every two uses.
HERES HOW YOU CAN DO IT – 
Bongs are expensive and if you want them to stay longer, consider sparing an extra hour for deep cleansing. This is a simple but effective way to make your glass bong shine like new.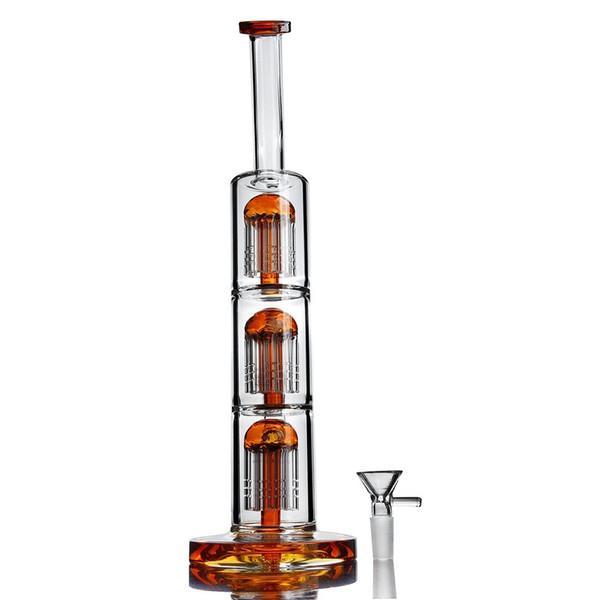 THE THINGS YOU NEED - 
 You'll need some basic household stuff to make it squeaky clean such as
Rubbing alcohol (with 91% or more alcohol)
Some Epsom Salt
Ziploc Bags
Extra Rubber bands
Cling Wrap
 
How to Clean a Glass Bong? The Ultimate Guide for This Year - HOW TO DO IT?
STEP 1
Remove all the bong pieces one by one with caution. Take the bowl piece and down-stem out of the bong.
STEP 2
Fill the glass bong with alcohol and some Epsom salt. Epsom salt will scrub off some good stains that have developed over time. 
STEP 3
For the down-stem and bowl piece, add the same rubbing alcohol and salt in Ziploc bags and seal them. 
STEP 4
Seal the glass bong with cling wrap and a fair amount of wrapper bands to not let the alcohol splash out of the bong.
STEP 5
Shake the bong back and forth, up and down to release all the glued stains, grime, and bacteria out of that bong. Repeat the same with Ziploc bags having bong attachments, i.e., bowl piece and glass down-stem.
STEP 6 
Rinse out the bongs will clean water once your bongs get up to the mark and set the glass upside down to let the glass dry. Dry the small items using a kitchen towel, but with extreme caution.
FOR FAST CLEANSING
If you are not up for deep cleansing, or your bong can get you through another smoke before it is needed to be done, follow these to get away with light stains and grime quickly. 
Use lemons for light stains, easy and close at hands, lemons with acid in them are an efficient way to put an end to those embarrassing stains.
Use Q-tips to cover hard-to-reach areas of a bong, such as the outlets of the pipe and insides of the bowl piece.
POST WASH CARE
After cleaning and drying your attachments and pipe, place them in a clean and clear place away from dust and pollution until the next use.
Handle the glass gently. Make sure you don't crack or break the glass during or after the process.
Make sure not to leave the stinky brown water inside the bong for too long. Consider replacing it with clean water for the best results.
WHAT TO EXPECT AFTER CLEANING A BONG?
Cannabis has many strains. The strain you like the most probably tastes different from the ones that you're going to try. If you are open to new tastings, a squeaky clean bong will only elevate your experience.
Moreover, you are not risking your life with a dirty bong and still getting high. The aesthetics of a clean bong are another plus.

CONCLUSION
We all agree on how nasty it is to smoke through a mouthpiece that was in your friend's mouth just the last night. Clean bongs are a reliable source for getting stoned when it comes to health and flavor. Trust your guts and get those residues out of your bong by the simple but effective method described above. 

How to Clean a Glass Bong? The Ultimate Guide for This Year - Please Share!